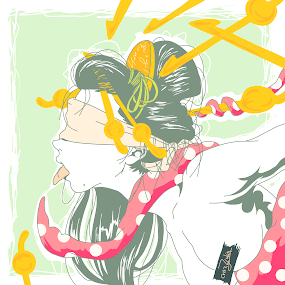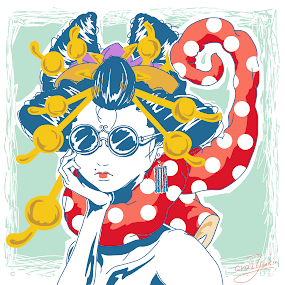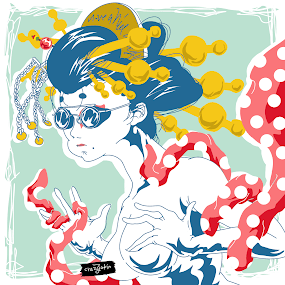 About Collection
〜コレクション概要〜
日本の繊細な美しさ、妖艶な曲線を追求しています。
I am pursuing the delicate beauty and bewitching curves of Japan.
Commitment
〜こだわり〜
目を隠し、表情がほとんどないことで、身体そのものから日本を感じてほしい。 また、蛸と花魁の関係性はその時その時で違うようだ。
By hiding her eyes and having almost no facial expression, I want the audience to feel Japan through her body itself. Also, the relationship between the octopus and the courtesan seems to vary from time to time.
Collection Prospect
〜展望〜
20枚目,最後の作品では目を見ることができる 2ndシリーズでは画策中
wentieth and last film, you can see the eyes Planning for the 2nd series.
Planned Number Of Mint
〜予定mint数〜
First 20
Second 10
Favorite Creators
〜お気に入りクリエイター〜
赤い月 https://opensea.io/redmoonNFT
ナミダカンパニー https://opensea.io/collection/namida-company-collection
Crazy⚡CryptoYellow heartParadise https://opensea.io/collection/crazycryptparadise
のすけ https://opensea.io/collection/oiran-rider
Community
〜コミュニティ〜